Thank you, thank you, thank you to all our wonderful pronoia adventurers last night. It was truly magical.
For those of you who couldn't join us – we missed you.
Pronoia is the opposite of paranoia. It's what it feels like when coincidences abound and you feel that you're in the flow. When your intuition sends you to the perfect place at the perfect time. It's when you remember how to spy the magic in the mundane.
http://www.tiudehaan.com/pronoia-project/
We loved seeing you all and are feeling inspired and energised but most of all lucky to be part of such a wonderful community – THANK YOU!
An extra big thank you to Tiu de Haan our wonderful pronoia facilitator and Steph Godderidge for telling us a beautiful story to send us on our way home.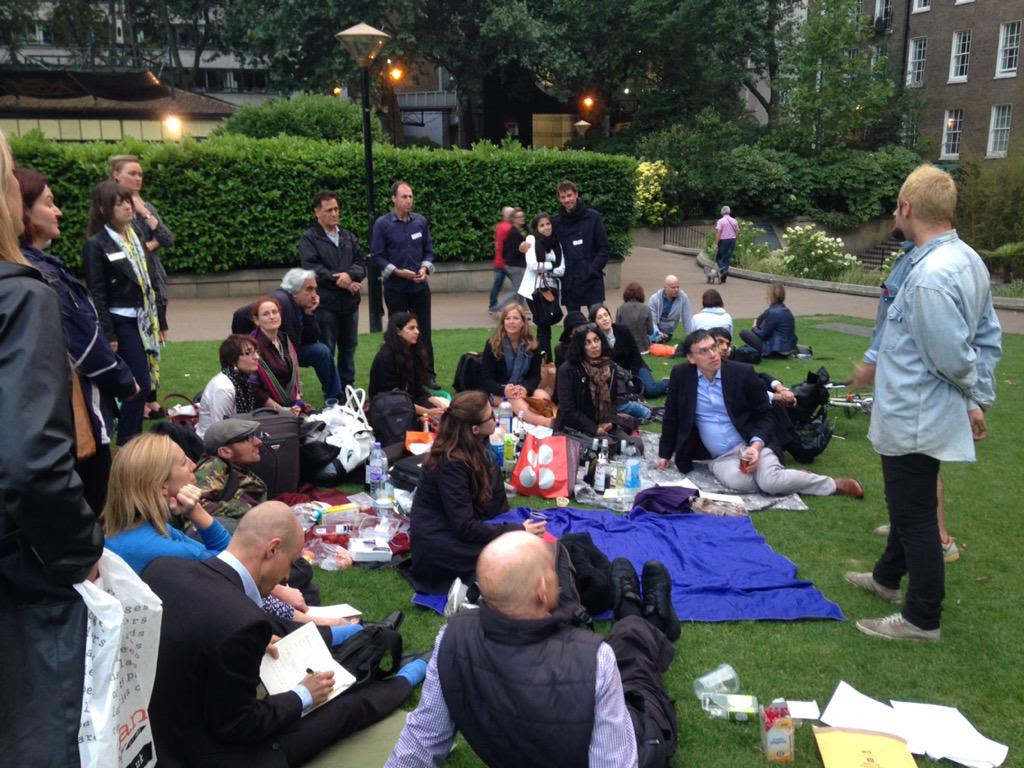 We are excited about the next step and want you to be part of it so please make sure you are signed up to our mailing list so we can stay in touch with you.  http://bit.ly/1eqBQts 
OR better still get in touch with us and be more involed. We are a experiment and a platform, we want to collaborate and co-create. If you have a blog you would like to post on 6Heads, and idea you would like to explore with us or an event to share with our community or anything else then our email address is info@6-heads.com and we definitely want to hear from you.
If you took any pictures last night please tweet them @6_heads and if you feel inspired to blog about your experience with us we would also love that.
Thank you to Louis and Claude for starting to explore permaculture with us. We are so excited about the introduction to permaculture weekend on the 26-27th September. Please, please, please come and learn with us. It will be the start of something truly special in how we shape our thinking for the year ahead.
Permaculture is a whole new way of seeing the world. We look at problems and see how we can re-imagine them as solutions. It follows three strong, simple ethics:
People Care, Earth Care and Fair Shares.
Permaculture focuses on systems thinking and design that can be applied to any situation, for any set of objectives, and is excitingly insightful when brought into industrialized, urbanized landscapes.
Permaculture is a design process by which we adapt as human beings to the Earth, rather than trying to adapt the Earth to us. Using simple tools and techniques, we apply the wisdom and success of nature to create abundance and resilience in our lives and businesses.
You can find out more about our 6Heads permaculture course and sign up here
https://6-heads.com/2015/07/30/an-invitation-to-do-an-introduction-to-permaculture-course-with-us-this-september/
Happy summer – and remember, pronoia is everywhere. Where will you find it today?
The heads.