Upcoming Events:
All welcome!
Keep an eye out on facebook for monthly get together updates: https://www.facebook.com/groups/6heads/
We are always looking for people who can inspire, present, organise or lend a hand. If you think you have something to bring to 6heads, if you'd like to run a session, test a new concept, design an engagement, co-create an activity, sponsor an event or engage with us in any way – please get in touch?
Write to us at info@6-heads.com if you'd like to come play!
"Always different, always inspiring"
Previous events
MAY 2018
1st May – Unlock the Impossible part II – sharing ideas for collaboration with 6heads.
10th May – Joyful photography, creativity and impact and wonder filled wander
NOVEMBER 2017
This November marks 6 years of 6heads and to celebrate this anniversary we are hosting an evening of inspiration and exploration on Monday November 20th with the theme of
"Unlock the Impossible: How to mainstream change through community and collaboration".
We are expecting about 150 wonderful people to come together to hear from and engage with each other and great speakers including John Elkington (Volans), Tom Burke (E3G) and Tessa Tennant (Green Investment Bank). To test and explore possibility with Carmel McQuaid (M&S) and Andrew Pidden (HSBC), Mike Tennant (Imperial College) and Alice Garton (Client Earth). And to action change, together.
SEPTEMBER 2017
What are the best activities to build community, shift perspectives, activate our bodies and whole brains and make us present, curious and creative?
JULY 2017:
Walk from Lewes to Newhaven while watching 6Heads' permaculture float race in the Lewes Raft Race
Convesation with George Monbiot at the National Theatre and Drinks with 6Heads
JUNE 2017:
Workshop to build the 6Heads Lewes Raft Race Raft
Summer solstice social, celebrating optimism together
APRIL 2017: An evening designing a circular economy with IDEO Read about it here
MARCH 2017: Earth Hour Dinner
OCTOBER 2016: Work, holiday and shopping: a Sustainability walking debate around Camden Read about it here
AUGUST 2016: Permaculture design day in Glengall Wharf Gardens
JULY 2016: Edible Forest Gardening at the London Permaculture Festival July 2016
JUNE 2016: 6Heads summer Solstice Walk & workshop with Giles Hutchins' author of Future Fit
FEBRUARY 2016: Thrivable World Quest
NOVEMBER 2015
APOCALYPSIS – A CLIMATE CHANGE CABARET AT THE HOSPITAL CLUB
INTERFACE EXHIBITION BY MICHAEL PAWLYN. EXPLORATION ARCHITECTURE: DESIGNING WITH NATURE
Eco – arts workshop with The Marine Foundation
I Wonder – Philosophy for Kids Workshop with Learn2Think Foundation
OCTOBER 2015: Disruptive innovation netwalk – catching up with your adventures in sustainability.
SEPTEMBER 2015: 6Heads Introduction to Permaculture Weekend
JUNE 2015
Summer Steps to Sustainability – Saturday 20th June 2015
For all you lovers or poetry and nature please save the 20th June for our next Steps Towards Sustainability. Once more we will be escaping London city life with James Payne leading us on an adventure through beautiful countryside before stopping for a delicious pub lunch where Olivia Sprinkel will take us on an exploration through the Poetry of Change.
Our Poetry to Inspire Change Series
MAY 2015
28th May – EARTHtalks
Every now and again we find events that everyone at 6heads wishes they'd thought of and can't wait to go to
16th May – Zaza the Mermaid: Adventure for kids with the Marine Foundation

Join Zaza and her friends under the Sea at the Hospital Club Kids: Book Making Workshop.
APRIL
25th April – Fashion Revolution – Clotho Fashion Hackathon
MARCH
Earth Hour candlelit dinner at Fairly Square
FEBRUARY
The chance to put your hand up then get it dirty
JANUARY
6heads June meet up – Ideas exchange
We would like to invite you to join this month's 6heads members meeting on June 18th which will be the kick-off for a series of "Ideas exchange" sessions – we are going to talk about the different themes that the current MSc students are exploring in their dissertations, helping to stimulate new thinking on these topics as well as allowing us to discover the latest research on innovation & sustainability.
Don't worry if you're not working on a dissertation at the moment – we will also do our usual 1-minute round up of "inspiration of the month" where everyone shares a variety of useful ideas to take away.
Please tell us whether you're coming or not by entering your name into the form (link below) to help us plan the evening. It would be great if you could let us know either way by Monday, June 9th so we can send you more details if you are going to join.
https://docs.google.com/forms/d/1GzVovfM4apEw0OSpMZP3F2pZRS8T1pCmZVCaISJv1vE/viewform?usp=send_form
Date & Time: Wednesday, June 18th, 6:30pm at Imperial College
Please do share this event with anyone who you think might be keen to join too and ask them to provide their details so we can get in touch.
We're hoping to see all of you soon! Feel free to get in touch if you have any questions in the meantime.
6heads Sustainability Shorts
Film captures the imagination, tells stories and stirs emotion. For sustainability practitioners and businesses innovating and shaping brighter futures, it is a powerful tool to drive change.
6heads invite you to join friends and filmstars from Given, Imperial, Interface, M&S, Virgin Earth Challenge and other leading lights in the world of sustainability.
A fast-paced, crowd-sourced evening of (very) short films and clips that inspire change
We're looking for film stars that are willing to dust off their Oscar finery and share their own favourite sustainability-themed movie/clip. Each presenter will provide a rapid-fire screening of a film/clip (less than 3 minutes) and an inspiring explanation for their selection (2-3 minutes). Spaces for sharing are extremely limited so please apply when registering for your ticket above. Just send us a link to where your film/clip is available online (e.g. YouTube/Vimeo) or fileshare or e-mail the clip thorugh in a digital format to film@6-heads.com.
An alternative is to form part of our audience to lavish applause on our fabulous presenters and get involved in the festivities.
Of course everybody can eat, drink, make merry and mingle.
Some of our featured presenters – more to be announced soon:
Sponsored by: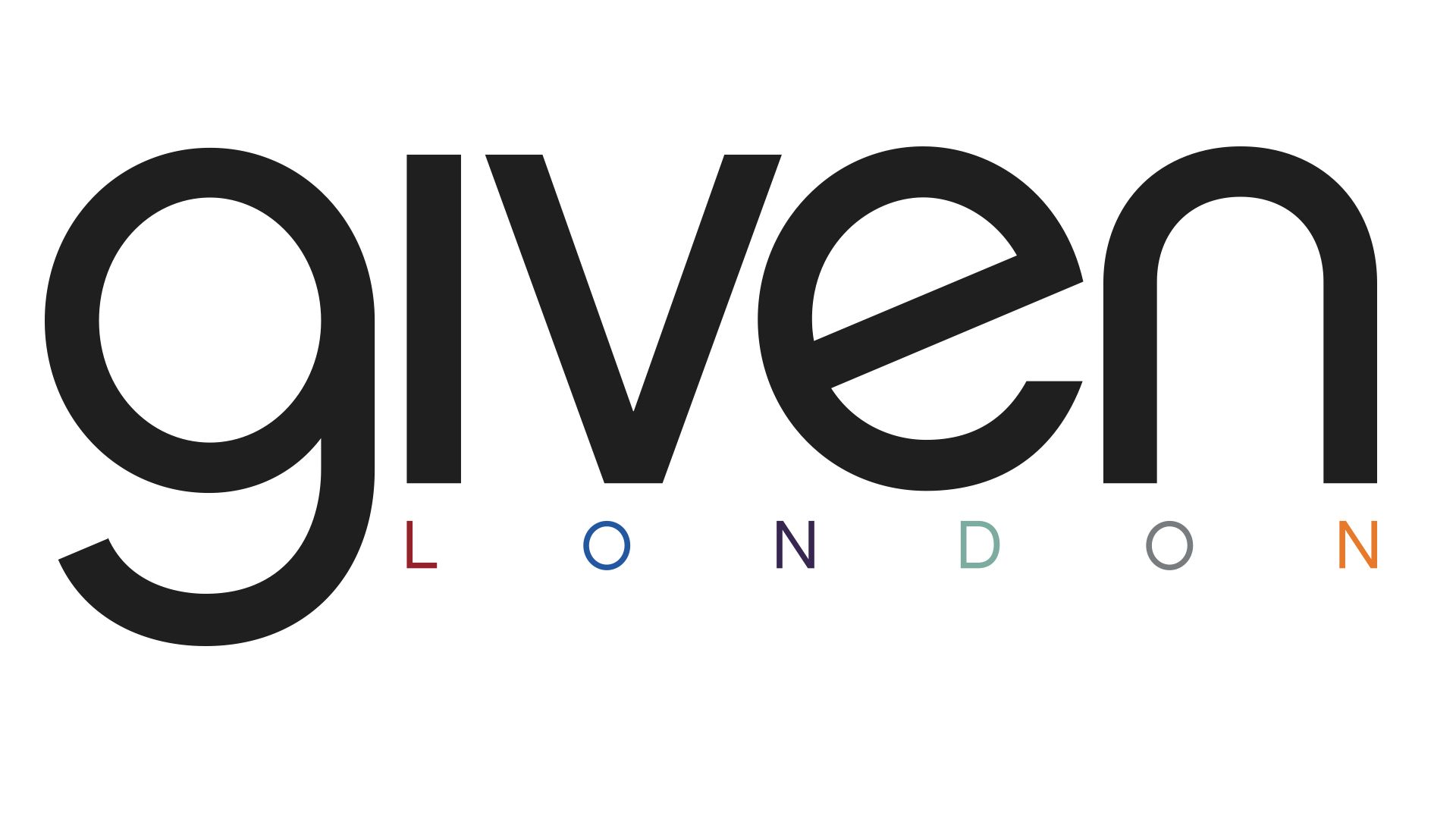 6heads Autumn Walk
Join 6heads on Sunday October 13th for a day exploring on foot the autumnal woodland and hidden valleys of the North Downs with some exciting innovators in more sustainable approaches to food and farming, ending with a wine tasting in an English vineyard. Learn about GrowUp's plans to scale closed-loop, rooftop aquaponic-farming in UK cities and hear about Hodmedod's pioneering efforts to provide a new, low-carbon protein source for Britain. Enjoy lunch in the beautiful surroundings of National Trust property Polesden Lacy. All you have to do to secure your place is to pre-pay for your train ticket and wine-tasting below (£20 per person).
Innovation towards Christmas as Unusual event
On November 28 we celebrated a 6heads Green Christmas at the Innovation Warehouse.
We ate sustainable nibbles kindly prepared by Handsome Andy & Handsome Will.
We drank sustainable wine.
We exchanged gifts in our sustainable secret santa.
We cycled to power our Christmas tree lights.
We discussed the impact of mince pies.
We considered alternative transport to reduce our footprint.
We upcycled old City shirts into funky knickers.
We hacked toys with old decapitated ones.
We were brain-noodled by Mike Tennant from Imperial College, with a bucket of sand and a systems thinking analogy (Read about the Sorites Paradox to understand what he was on about).
We were inspired to give actions rather than gifts by Vanessa King from Action for Happiness.
We're extremely happy at how the event turned out and would like to thank everyone who made this possible.
Our sponsors: Brook Lyndhurst, Mattinson Partnership, Sony, Amida Recruitment, and the Imperial College Centre for Environmental Policy.
All of those who contributed (full profiles available on the Organisations to Watch page):
The Donation, Café Direct, Rubies in the Rubble, Decarbonice, Oxfam, Action For Happiness, BlaBlaCar, Wonderbag, Mary's Living and Giving, Tola Mohiki, Exploring Senses, Hodmedod's, Slavi Georgieva from Imperial College, SewMuchFun, Laura Davis, Adventure Walks for Families , Perspectivity, International Futures Forum, Global Action Plan, Vintage Roots, Josh Elsdon from Imperial College Robotics Society.
The Innovation Warehouse for providing this wonderful venue.
All our volunteers & finally all of you for attending!
Below you can find great content such as interesting facts about Christmas, a Storify on tweets from the event, the Top Ten Tips on Sustainable Christmas Fashion/Food & Drink/Technology/Activities/Travel, pictures and the playlist of our sustainability tunes. If you have any comments please feel free to email us at info@6-heads.com and subscribe to get regular updates.
Thanks again,
The Heads
@6_heads Innovation Towards Christmas as Unusual captured in Storify storify.com/IlanaTaub/6hea… via @storify – so many great ideas + interactions

— Olivia Sprinkel (@sustainable_) November 30, 2012
Enjoyed our #sustainability tunes at #6headsXmas? View the playlist here grooveshark.com/playlist/6head… #music #GreenChristmas #envirosongs

— 6heads (@6_heads) November 30, 2012
We've selected a few pictures showing some of the activities at the event such as bicycle powered christmas lights, Toy upcycling, and a 3D printer in action with a finished Yoda. You can view all pictures from the evening here.
To see profiles of the organisations that have joined us at this event, please see the

Organisations to Watch

page.

Inspiration, Innovation Impact Booster Course
Thank you to those of you that participated in, and/or contributed to the recent learning series.
The series received extremely positive feedback and, we hope, will result in new approaches and ideas implemented by our listeners.
The slides are available as follows:
Part 1: http://www.slideshare.net/NicolaMillson/inspiration-innovation-and-impact-series-part-1
Part 2: http://www.slideshare.net/NicolaMillson/inspiration-innovation-and-impact
The first session opened participants up to a fresh view of their abilities, their organisations and the innovation opportunity. This was followed by a series of booster creativity exercises and a further webinar that focusses on idea generation and effective implementation.
"Well done! This was a great innovation for change webinar. I love how interactive and action-oriented you made it".
This was delivered in conjunction with Global Giving, an organisation that gives local CSOs around the world the chance to connect to sources of finance, learning and support. Their network includes over 2,000 nonprofits in 110 countries. This webinar is part of a programme of organisational learning and development and aims to encourage greater strategic thinking, creativity and effectiveness in the sector. http://www.globalgiving.co.uk/
"Creative thinking is not a talent; it is a skill that can be learnt. It empowers people by adding strength to their natural abilities which improves teamwork, productivity and where appropriate profits." Edward de Bono
Please contact us on info@6-heads.com for further information on our learning opportunities.
6heads & friends drinks – March 2012
Thank you to everyone who joined us for a fun evening of great discussions and building interesting connections! There will definitely more of these gatherings! For some inspiration see the quotes loop from the evening below. Also here's our sustainability soundtrack, feel free to share your one too!
The 6heads Innovation & Sustainability Forum – Innovation towards Business as Unusual
You can read more about our first event in November 2011 under the the following links:
General event summary including videos, slides, twitter feed etc.
John Elkington and Tom Burke's discussion
This event was hosted by Pepal, a social enterprise that designs and delivers life-changing executivedevelopment programmes which partner the private sector with NGOs to make a sustainable social impact indeveloping countries.
We were also pleased to have Emily Wilkinson from Mindful Maps to graphically harvest the discussions! Read more here.