6heads Bluebell Country Walk exploring eco logic language
Join 6heads for a day exploring the beautiful countryside a short train-ride from London on foot with other sustainability practitioners. Enjoy some delicious food at the lunchtime pub, while being inspired by a thought-provoking speaker. There's one walk for each season, themed around a topical subject, with the first on Saturday May 18th.
Register to join the walk here: https://6headsspringwalk.eventbrite.co.uk/
The plan for the day is to meet at 9.20am at Cafe Ritazza (between Boots and Vodafone to the right of the main ticket office on the main concourse) in Victoria Station to catch a train to Oxted.  The walk route starts with a short climb over the Greensand Hills before entering Staffhurst Wood – a nature reserve, bluebell wood and site of special scientific interest managed by the Surrey Wildlife Trust.  The lunchtime stop is The Grumpy Mole Inn Oxted, a wonderful country inn with some great food.  While we're waiting for our lunch we're planning a short talk from Tom Mansfield, introducing the field of eco-linguistics. As well as sharing some theory and observations around language, showing how it either divides or joins this world together, the talk will be interspersed with spoken poetry.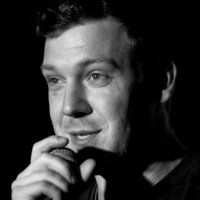 After lunch there the route continues with a gentle walk across the Low Weald – past some beautifully preserved farmhouses and crossing Lingfield Common (another nature reserve).  There's an option for a stop at a local tearoom before returning to London from Lingfield station.  The total walking time should be 3 hours 40 minutes, but allowing plenty of time for lunch and breaks, we'd anticipate being back in Victoria for 5pm.
Places are very limited due to the capacity of the lunchtime pub, so we're asking you to secure your place by pre-paying for the return train ticket.
Please dress warmly and bring waterproofs in case it rains.  You'll need footwear that is comfortable and that can cope with puddles and mud.  Ideally hiking boots, but as this walk is mainly through fields and woodland, comfortable wellingtons or even runners should be okay as long as you don't mind them getting a bit muddy.
Hope you can join us!
Regards,
The 6heads.
Register to join the walk here: https://6headsspringwalk.eventbrite.co.uk/
Introducing Tom Mansfield:
Tom Mansfield has a creative practice in performance poetry and pursues broad academic interests as an autodidact. Originally a craftsman specializing in sustainable developments he has become a sought-after events curator in the UK, producing programs of talks for festivals, pop up events and other liminal arenas.
His current focus is on ecological thinking as it relates to design and language.